Articles
The Must-See Summer Watches For 2023 on Paramount+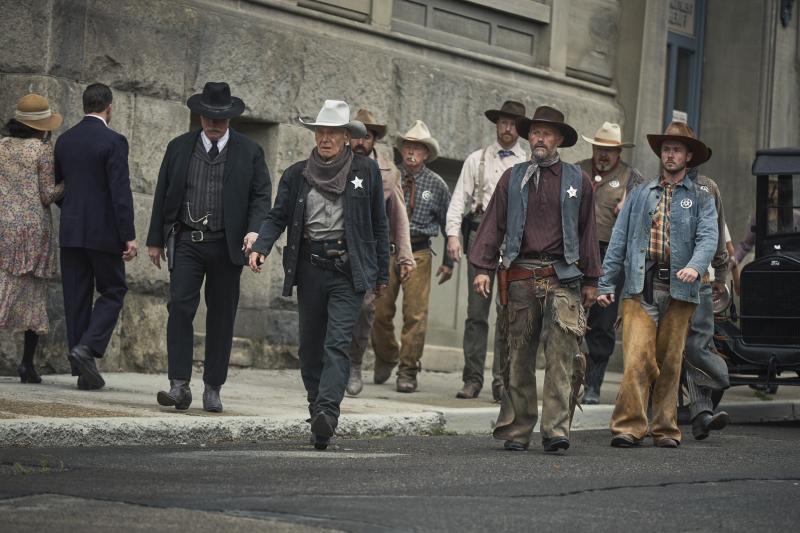 There is no better time to settle into a can't-stop-watching TV series or relax with a top-tier movie than right now. Whether you're spending quality time with family, taking extra time off work during summer, or simply enjoying the slower speed of life right now, catching up on great entertainment is good for the soul. Here, we're unpacking our must-see picks, from the blockbusters to the unmissable new TV series you won't be able to stop binging.
1923
Dubbed by the Sydney Morning Herald as "brilliant" with "writing that is so taut it feels like the tension could snap at any moment", 1923 is enjoying rave reviews and a certified "fresh" Rotten Tomatoes rating of 91%.
1923 follows on from Yellowstone and its prequel series, 1883, to be the latest installment in Taylor Sheridan's critically acclaimed franchise, which tracks three generations of the Dutton family. Yellowstone was a runaway success when it debuted in 2018, with Kevin Costner leading a sprawling cast as John Dutton, the patriarch of a powerful family of American ranchers and the owner of the largest ranch in the United States. Having attracted tens of millions of fans, the Yellowstone universe grew in 2021 when Paramount launched a prequel series, 1883, starring Tim McGraw, Faith Hill, and Sam Elliott. This year, the story continues with 1923, set on the same ranch 50 years later, and starring Helen Mirren and Harrison Ford as the series' leads.
With a powerful opening sequence that includes a gun-wielding Mirren in full turn-of-the-century garb, 1923 sees Ford star as Jacob Dutton, the patriarch of the Montana ranch, with Mirren as his wife Cara. Much like its counterparts, 1923 is a sprawling saga that deals with the universal themes of ambition, power, and family, balancing traditional Western tropes with more introspective character studies and masterful storytelling. 1923 is the bridging series between the old world of 1883 and the modernity of Yellowstone. Set between the two world wars and before the Depression, it captures a moment in which Jacob and Cara must fight to exist in a world defined by unrest and uncertainty.
Elsewhere, the series touches on still-pertinent themes, like the mistreatment of indigenous students including Teonna Rainwater (Aminah Nieves) by sadistic nuns and priests at a Catholic boarding school. Jacob Dutton's nephew/adopted son Spencer (played by Brandon Sklenar) begins the series hunting big game for British colonists in Kenya-it's where he's gone to escape the PTSD he endured as a soldier in the first World War. It's essential viewing, for those who are already enmeshed in the Dutton universe, and for those who are yet to be.
Top Gun: Maverick
The undisputed movie of 2022 (you can't argue with $1.48 billion USD at the box office) was a worldwide sensation for a reason. Top Gun: Maverick is both a modern reimagining of a cult '80s classic, and a reminder of the power of a truly great movie. Set almost four decades on from the original, Top Gun: Maverick sees the endlessly watchable Tom Cruise reprise his role as Pete "Maverick" Mitchell, a United States Navy Captain with a self-confessed "need for speed". When we meet Maverick, he's doing what he does best: flying fighter jets very fast, and he's still kitted out in his signature bomber jacket, Levi's jeans and aviators. We quickly learn that Maverick is being pulled from his current duties and sent back to 'Top Gun', the elite training programme at which the first film was set, to train a group of young fighter pilots for a mission so dangerous it will require "two miracles" to succeed.
Among the hopefuls is Rooster (Miles Teller), who happens to be the only son of Goose, Maverick's former radar intercept officer and best friend, who met his untimely demise in the original film. There is immediate tension between Maverick and Rooster, the latter blaming the former for stifling his career in an attempt to protect him from meeting the same fate as his father. This adds weight to Maverick's training programme-he must pick only half of the hopefuls to undertake a mission from which some of them may not return.
Throw in a brilliant, understated performance by Jennifer Connelly as Penny, Maverick's on-again off-again love interest, Jon Hamm as Cyclone, a Vice Admiral who doesn't warm to Maverick's rebelliousness, and the reprisal of Val Kilmer as Maverick's rival-turned-friend Iceman, and you have the makings of an instant classic. Top Gun: Maverick's power lies not only in the brilliant action scenes and remarkable special effects, though both are certainly impressive, nor in the stellar cast and watertight script. None of those disparate parts would amount to half of the end result if it wasn't for Tom Cruise, who proved himself as one of the most enduring and defining film stars of this era.
What Else to Watch on Paramount+
When you're finished bingeing 1923 and watching (and rewatching) Top Gun: Maverick, explore the whole suite of unmissable movies and TV available on Paramount+. Get your blood pumping with the American military drama Seal Team. Or in the mood for something that pairs well with your comfy PJ's and a late night snack? Check out The Flatshare, a romantic comedy series that'll have you giggling all the way till bedtime. If rom-coms aren't your jam, Paramount+ still has you covered with tantalising sci-fi titles like Yellowjackets and Star Trek: Strange New Worlds. Not to be overlooked is Tulsa King! Sure, it might be a bit more of a heavy-hitter but with a cast that include Sylvester Stallone and a plot centred around the Mafia, prison, and an unceremonial exiling to middle America, it's got all the right ingredients to keep your eyes glued to the screen. For the kids, there are endless family friendly movies and shows, like SpongeBob SquarePants, Paw Patrol, and Sonic The Hedgehog 2. Plus, there's even something for sport lovers with the FA Cup.
Catch up on 1923, Top Gun: Maverick and more, exclusively on Paramount+.
© 2023 LoveToKnow Media. All rights reserved.