Tech
Remote IT Support in 2022 | The Complete Guide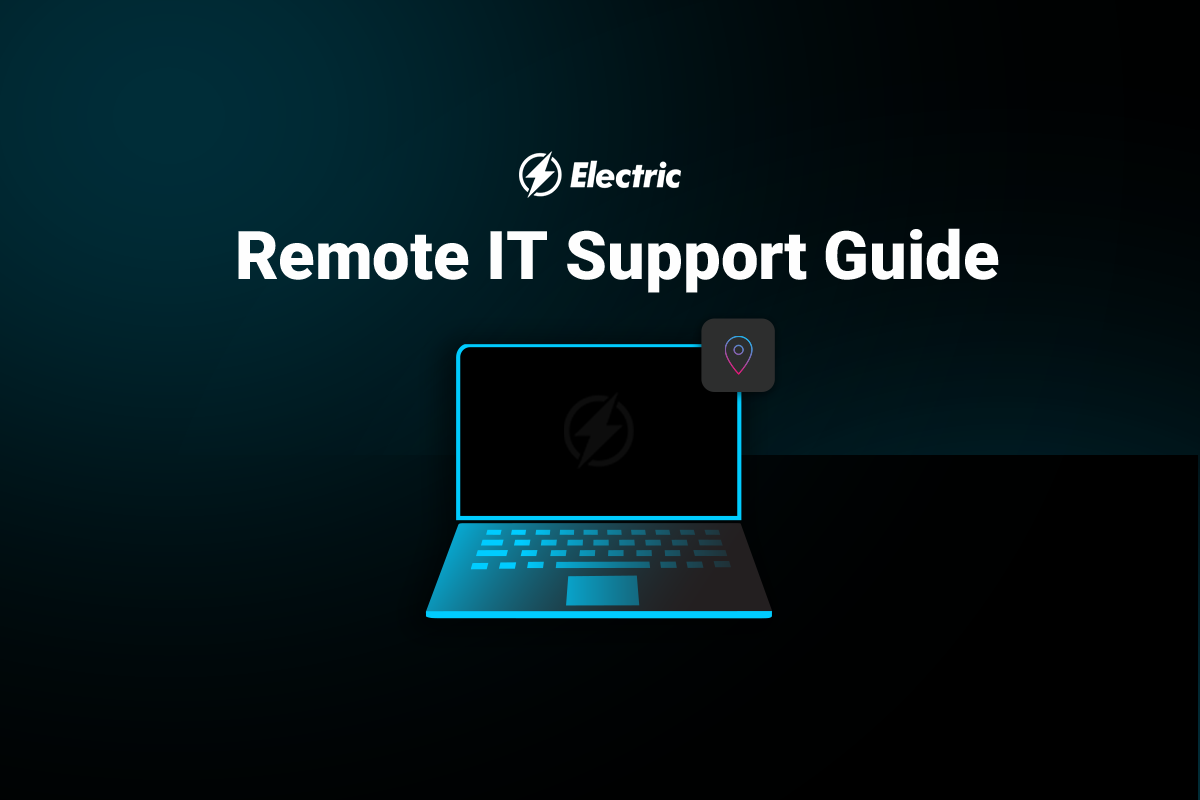 Gone are the days when employees had to physically bring their devices to the office IT department to fix any issues. Today, most troubleshooting can be carried out via remote IT support, with little to no disruption for the affected employee. In hybrid and remote work environments, this form of no-contact support is invaluable.
Understandably, if you're just getting started with remote IT support, the initial setup can seem overwhelming. In this post, we'll walk you through everything you need to know about remote IT support, from how it works, to how much it costs.
What is Remote IT Support?
Remote IT support is the practice of resolving technical problems using an off-site service or expert. From a remote location, the IT technician in question can take control of the client's device and undertake whatever task is required, whether it's to fix bugs, install updates, or conduct maintenance. Remote IT support can be performed by IT employees who are working from home, or, more typically, it can be outsourced to an external service provider.
There are two types of remote IT support, namely:
Attended Remote IT Support: Also known as ad hoc or on-demand support, this type of remote IT support allows the technician to access the device when the client requests assistance. Once granted access to the device, the technician can provide the necessary support.
Unattended Remote IT Support: This type of remote IT support involves the technician being able to connect remotely to the endpoint device at any time, regardless of whether someone is actively using the device or not. Unlike attended support, there's a prior setup necessary for unattended access.
The Top 6 Benefits of Remote IT Support
Remote IT support comes with a host of advantages. Here are the top 6 benefits you can expect from switching to remote IT support:
Reduced Costs

One of the primary benefits of remote IT support is its cost efficiency. Remote IT does not have the additional expenses associated with on-site visits if using an external provider. Additionally, by outsourcing your remote IT, you can save significantly on labor costs and in-house IT infrastructure.

On-Demand IT Support

With remote IT support, your services aren't confined to traditional business hours. If an issue arises after your in-house IT team has logged off for the evening, you can simply reach out to your remote IT support provider for a rapid response and quick resolution.

Increased Productivity

Given the extent to which modern businesses rely on IT, any issues with your IT infrastructure can immediately impact productivity. Remote IT support ensures that any IT challenges are resolved quickly, sometimes in less than ten minutes, so downtime is reduced and your business operations can continue. Remote IT support also relieves your teams from minor IT distractions, allowing them to focus on mission-critical tasks.

Greater Access to IT Expertise

In small businesses, in-house IT teams are usually lean with limited expertise in specialist areas. Leveraging remote IT support ensures you have broader access to IT personnel with the requisite IT knowledge and expertise. In the event that your assigned IT technician can't solve your issue, they can simply transfer your case to a colleague who can.

Device Management and Provisioning

With Mobile Device Management technology, remote IT support providers can set up company devices with specific systems, apps, and user access permissions when new employees join your team. With a centralized inventory of these devices, they can also remotely monitor the health of your technology and roll out patches and upgrades as needed.

Access to Advanced Technologies

New technologies that can benefit your business are emerging every day, to the extent that it can be hard to keep up. Your remote IT support provider can update you on the latest advancements and recommend which releases are worth your consideration. In some cases, they will also be able to pass on discounted access to software and cutting-edge technologies.