Tech
What is MDM (Mobile Device Management) Everything to Know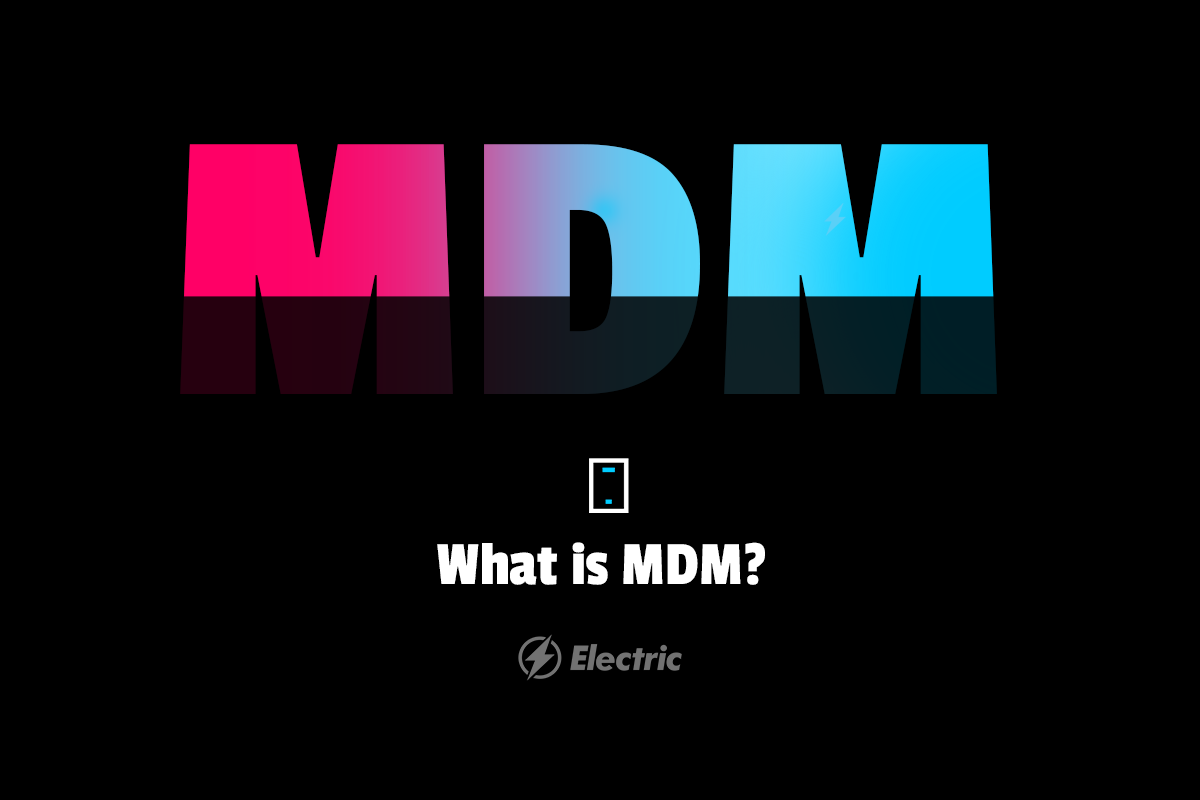 What Are the Advantages of Using MDM?
Given that mobile devices are easily stolen or lost, you don't want your valuable corporate data being viewed by anyone with access to a company device. A mobile device management solution gives you the ability to lock, wipe and locate devices used in your workplace. Regardless of the size of your business, mobile device management provides vast and indisputable benefits:
1. Gives You Control Over All Corporate Mobile Devices
When a variety of devices and operating systems are being used, it may be hard to keep track of them and build unified device management processes. With MDM, your organization has better visibility over its devices as the software pulls valuable information from managed devices. Since you know the devices in use and their security level, it becomes easier to manage security risks.
MDM also gives you full control over the use of devices and the whole device lifecycle. You can configure devices remotely, replace them on time and handle updates. If an employee leaves the company, you're able to delete all business-related information from the device.
2. Lower Costs and Increased Productivity and Efficiency
With MDM, you can manage every step of device management proficiently from a single platform as well as automate device configurations and enrollments, which helps save time and eventually money. When managing several devices, automation brings valuable benefits — devices are set up faster, and human errors are decreased.
MDM also helps enhance employee productivity when end-users don't have to use excess time visiting the IT department or setting up devices themselves. Rather, they get pre-configured devices and access to necessary applications and data from day one.
3. Meeting Compliance Regulations
Operating by the IT guidelines and standards is important to any organization, but it can be hard to ensure that all devices are in compliance. With MDM, compliance initiatives are managed from one unified console, enabling better protection while operating within the legal requirements.
4. Device and Data Security
Unmanaged mobile devices pose numerous cybersecurity risks. While laptops and PCs normally have pre-installed malware protection, mobile phones and tablets are more vulnerable to cyber-attacks. MDM provides an effective way to secure data and devices. Device and data security can be made certain by several restriction options and configurations.
The use of certain device apps or functionalities can be prevented and the use of passcodes enforced on devices. If the same device used both in the free time and at work, the user's work data could be separated from personal data, ensuring that sensitive data is secured.
Is MDM Software Secure?
MDM is no longer a luxury but a necessity for your organization. Whether it is preventing malware, data loss, or your own employee negligence— installing a mobile device management solution software on your organization's devices can substantially reduce security risks by:
Your organization needs MDM software to keep pace with the growing complexity of device types. MDM solutions play a great role in protecting and controlling the configuration and data settings for any mobile device in your network.
How Can SMBs Benefit from MDM?
Small businesses that can't afford a dedicated IT professional or team often pile technology tasks on de facto employees. Usually, it's the person most adept with technology and least intimidated by everyday tech challenges.
Your IT person might be able to manage a few mobile devices, but every additional employee makes that expectation more unrealistic. After all, your IT person has plenty of other work to do. Who's left to do their work when they lack MDM expertise from the start?
Electric delivers lightning-fast IT support, and can help you with any number of IT issues, including:
The challenges of inventory control and application management are daunting enough. When you add in the security risks and reputation risks, the value of mobile device management becomes readily apparent.
At Electric, we partner with industry-leading mobile device management solution providers like Jamf for Macs and Kaseya for PCs, to automate processes that keep your devices healthy, secure, and up-to-date.
Figuring out all your bases to cover pertaining to MDM is not an easy process to navigate, especially in times like these. Contact Electric today to see how we can support your organization.