Tech
How Long Do SimpliSafe Batteries Last? » TechSec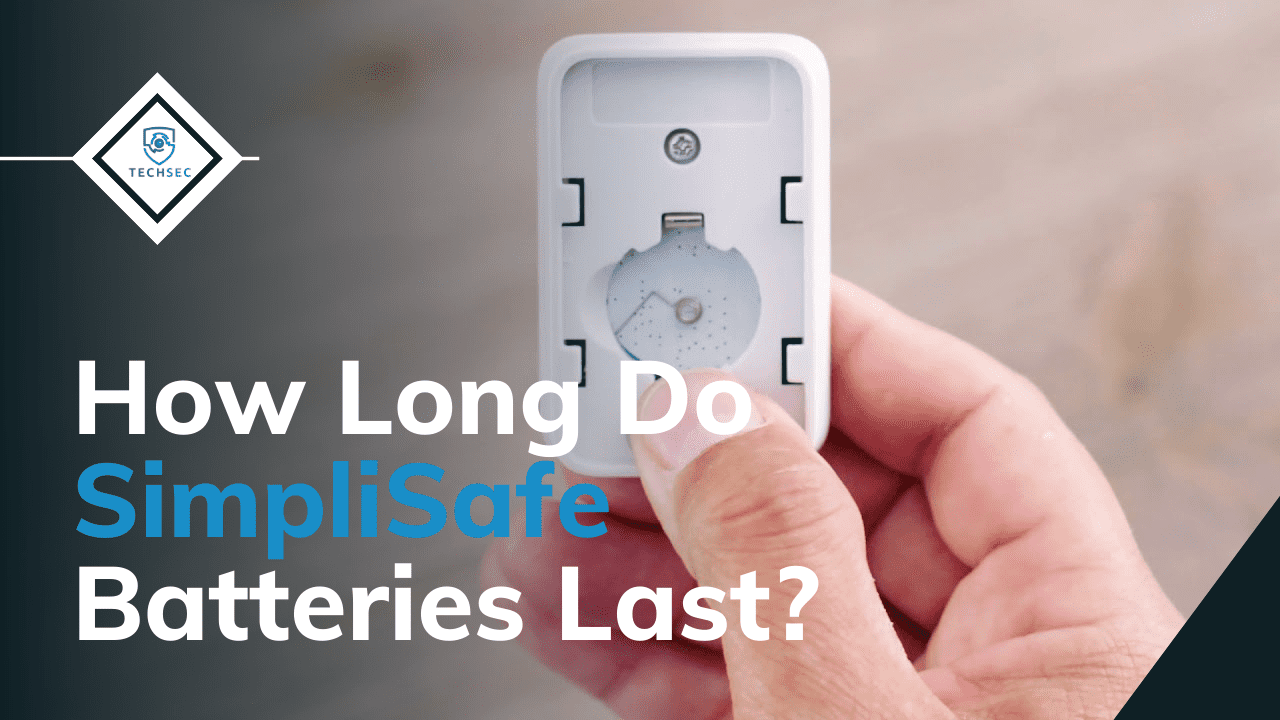 When it comes to the battery, SimpliSafe guarantees a long battery life.
It's the battery life and power problems that trouble you while using a security device for your smart homes. SimpliSafe provides you the option of switching between a direct power supply and a battery.
Hence your home is always protected. You get two essential models of the security system by SimpliSafe: the original Simplisafe and the Simplisafe devices with up-to-date modern, smart, and enhanced security properties. 
You need to periodically replace the batteries of Simplisafe devices (except Simplisafe base station and Simplicam).
As already mentioned, Simplisafe provides home security at an affordable price. There are no contracts, no installation fees, just simple home security. This makes it among the top devices for home security.
How Long Do SimpliSafe Batteries Last?
The uniqueness of the SimpliSafe's base station lies in the fact that you can switch between hardwire power outlet and its in-built rechargeable battery. This allows your system keeps working even if there is a power failure. 
Simplisafe mentions that the rechargeable battery can last 24 hours (approx.) while your system is running. Its rechargeable property makes you able to charge it again, and it can last for an extended period, i.e., over many years. This saves you from periodically replace it with a new battery. This in-built is brought into use only when there is no power of power failure. 
However, there can be a limit to the battery life for other devices from Simplisafe. Here is a list of the expected battery life for all devices from Simplisafe: 
Panic Button has a life expectancy of 3 to 5 years.
Water sensor's battery lasts for 3 to 5 years
The battery life of the Temperature sensor range between 3 to 5 years.
Carbon monoxide Sensor also offers the same battery life (3 to 5 years).
Door lock offers a comparatively low battery life of 8 to 12 months. The same is with Auxiliary Siren, which also offers a battery life of 8 to 12 months.
Key Fob, Smoke Detector, Glass Break Sensor, and Motion sensor have a 3 to 5 years battery life. 
Entry Sensor provides you a comparatively high battery life of up to 10 years.
The battery life can vary depending on your location and the period during which your device is being used. 
When and How to Change Simplisafe Batteries?
Now what to do when the battery's life gets over. Similar to other battery-powered devices, you have to replace the battery of your Simplisafe device. How to know that when your battery needs to be replaced? You will get an error message on your keypad, and at that time, you are required to replace the battery of your device. 
Simplicam works only with a power outlet and does not require a battery. Similarly, the Base station needs a rechargeable battery, and hence you need not replace it. 
Given below is the list of how you can replace the batteries of your various Simplisafe devices: 
1. Entry Sensor – To replace your Entry Sensor battery, take off the sensor from its case by sliding it up, then change its lithium battery (CR 2032). Put the device back in its bracket. 
2. Motion Sensor – To replace your Motion Sensor battery, there is no need to take out the whole sensor from its place. Just take off the sensor by sliding the sensor up and then place the lithium battery and close the sensor back.
3. Glass Break Sensor – To replace your glass break sensor battery, take off the sensor from its case by sliding it up, then change its lithium battery (CR -123A, 3V).
4. Smoke Detector – Rotate the smoke detector counterclockwise to separate it from the wall face bracket. Pull out the case above the battery. Change the battery (CR- 123A Lithium 3V).
5. Key Fob –Key Fob battery is not replaceable. 
6. Keypad – To replace your keypad battery, open the bracket and change the 4 AA batteries. After replacing, place the device back.
7. Extra Siren – Pull out the Siren from its bracket by sliding up the Siren. Use a screwdriver to unscrew the four screws of the battery hatch. Take out the battery cover and replace the 4 AA batteries. 
8. Panic Button – Slide the device back in place. You can replace your panic button battery by just sliding your device from its case and then changing it with a similar new battery.
9. Temperature/Freeze Sensor – Follow the same procedure as mentioned below and change the battery with the same CR- 2032 lithium battery of 3 V.
10. Water Sensor – Rotate the upper section of your water sensor in the counterclockwise manner. You will see a CR- 2032 lithium 3-volt battery. Replace the battery with the same type of battery.
Never replace the base station battery with a non-rechargeable battery, as it may damage the equipment's battery.
Conclusion
Simplisafe enables you to use your device by two methods by switching between a power outlet and an in-built rechargeable battery. You can easily install them by yourself. The feature to recharge your batteries and switch between two options for power supply makes Simplisafe devices a unique security device for your smart homes.